If you can't find a session time that suits, please email me directly – not all my availabilities are listed. 
Similarly, if you have any queries about whether I can help or support you please do get in touch. 
If I can't help you directly I will always do my best to put you in touch with someone who can help! 
I offer private physiotherapy and rehabilitation sessions to address pain, injury or movement issues that you are experiencing.
Session length:
Sessions are 30mins in length with the first session being for assessment purposes to find out more about your issue and to create a treatment plan to be able to support your recovery.
What to wear:
When attending the appointment please wear or bring shorts if you have a lower limb injury or wear a vest top for any injury to your top half as it will make the assessment and treatment easier.
Conditions treated:
Arthritis
Back pain
Whiplash injuries
Preparation for surgery (pre-op)
Elbow pain
Rehab after fractures
Foot pain
Knee pain
Neck pain
Osteoporosis
Shoulder pain
Rehabilitation for long term conditions e.g. Cerebral palsy, Stroke, Acquired brain injury, Parkinson's, MS

General pain management
Location:
Appointments are held at Regency Sports Massages Therapy in Brockworth, Gloucester.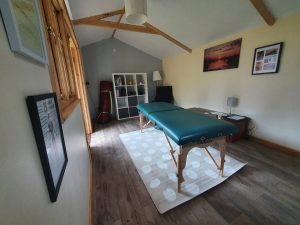 I am able to provide a receipt for your treatment that you can use to claim back for some types of health and wellness Insurance schemes but do not currently accept referrals directly from insurance companies.
I offer private physiotherapy tutoring, at reasonable rates, to assist with professional learning at undergrad, post grad or beyond. The affordable support for those developing their knowledge, skills and writing ability is offered so that it is accessible to students just needing a little extra help to maximise their success of their physiotherapy learning journey.
Full sessions are 60 minutes in length with the option for the session to be recorded for your future reference and convenience. 
I offer a free 30min introduction session – so that you can get to know me and vice versa.  In this free session we can establish your learning needs.   
I have supported many students with their academic studies, from proof reading assignments and dissertations, knowledge development whilst on placement and placement preparation, exam preparation functional and physiological anatomy learning, Reflective practice, 
Areas of learning support I am confident in covering include: Neuro, Cardiorespiratory, MSK/Outpatients, MDT working, academic writing skills.
CLINICAL SKILLS DEVELOPMENT
Support offered can aid clinical development through knowledge, analytical thinking and reasoning. Achieved through discussion of case studies, exploring effective communication and therapeutic alliance or supported revision of clinical topics in preparation for exams or placement. Develop your clinical assessment, practical skills, clinical reasoning and evidenced based practice approaches through positive and informal discussion to suit your needs.
ASSIGNMENT SUPPORT
Enhance your grades with support. Gain a better understanding a develop your skills relating to critical appraisal, receive constructive feedback following proofreading of academic assignments. from undergraduate to Masters level writing.
Competitive prices per hour with session content adjusted to be specific for the learner depending upon level and topic that is individually required.